Bestel vanavond, overmorgen in huis.
The Lord of the Rings: Conquest

- DS All in 1!

Kopen:
-Tijdelijk uitverkocht-
We mailen je graag eenmalig wanneer deze weer voorradig is. (Je email adres houden we geheim.)
Gemiddeld krijgen we The Lord of the Rings: Conquest
0,3
x per maand op voorraad. De prijs 5.49 euro, is een indicatie.
Wanneer weer op voorraad?

Game trailer

Specificaties
Platform:
Nintendo DS
Voor:
DS (lite),
DSi (XL),
(New) 2DS (XL),
(New) 3DS (XL)
Regio:
Vrij
Genre:
Actie
EAN:
5030946067558
Anderen bekeken ook:

Afbeeldingen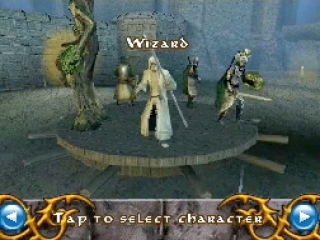 Ga het gevecht aan als strijder, tovenaar of boogschutter.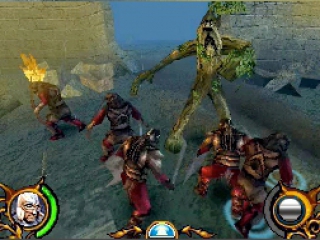 Bepaal zelf voor wie je vecht, help het goede of vecht voor het kwaad.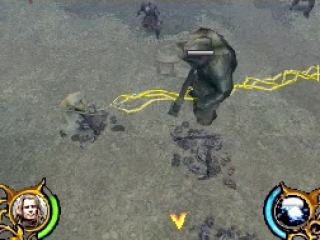 Speel tijdens het gevecht andere personages vrij zoals Aragorn en Ringgeesten.
Voer oorlog met of tegen een vriend in Multi-Card Play

Links

Beoordelingen
The Lord of the Rings: Conquest
Wij hebben nog helemaal geen beoordelingen...
Voeg jouw mening toe
en verdien 40 tot 75 muntjes.

Tips en geheimen, cheats en codes
Big Boss
6407
Tijdens het vechten kun je deze medailles winnen.
| | |
| --- | --- |
| Sluipmoordenaar: | Dood 100 reuzen |
| Ouderling: | Speel het spel 10 uur lang |
| Leider der mensen: | Vecht een gevecht van 60 minuten of langer |
| Oog zonder deksel: | Verover Midden-aarde in Campagne-modus |
| Lord of the Rings: | Ontgrendel alles |
| Publieke vijand #1: | Dood in totaal 1000 vijanden |
| Oorlogs meester: | Gebruik je krachtigste aanvallen 500 keer |

Links
Anderen bekeken ook: