Bestel vandaag, dinsdag in huis.
Call of Duty: World at War

- DS All in 1!

Call of Duty: World at War kopen:
-Tijdelijk uitverkocht-
We mailen je graag eenmalig wanneer deze weer voorradig is. (Je email adres houden we geheim.)
Gemiddeld krijgen we Call of Duty: World at War
0,2
x per maand op voorraad. De prijs 7.99 euro, is een indicatie.
Wanneer weer op voorraad?

Game trailer Call of Duty: World at War

Specificaties Call of Duty: World at War
Platform:
Nintendo DS
Voor:
DS (lite),
DSi (XL),
(New) 2DS (XL),
(New) 3DS (XL)
Regio:
Vrij
Genre:
Shooter
Spelers:
1-4
Multiplayer:
Lokaal met meerdere game cards en DS systemen.
EAN:
5030917057359
Anderen bekeken ook:

Afbeeldingen van Call of Duty: World at War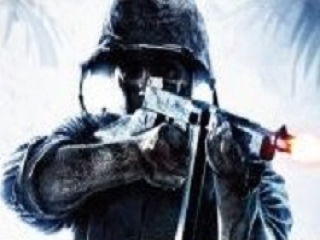 Kruip in de huid van een Amerikaanse, Bitse of Russische soldaat.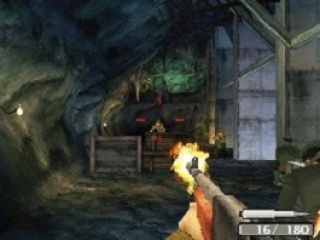 De game is een FPS (first-persoon-shooter), je zit dus echt midden in de actie!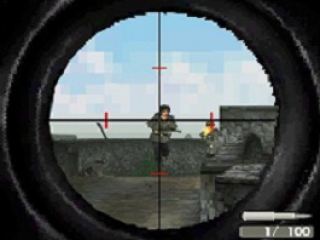 Speel met vele authentieke wapens zoals snipers en machinegeweren uit de tijd van WO 2.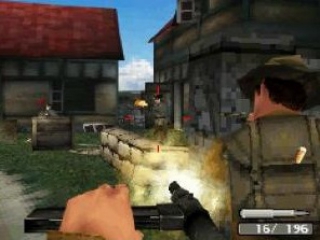 Rondkijken doe je met het onderste touchscreen, hiermee kan je uiterst precies schieten!

Links voor Call of Duty: World at War

Beoordelingen
Call of Duty: World at War

1

beoordeling - cijfer

8,0
Mitchel27

3493
17 jaar
Een originele Call of Duty!
Originaliteit is een woord wat de laatste tijd niet meer veel met deze serie wordt geassocieerd maar toch is dit het perfecte woord om deze game te beschrijven!
De graphics zijn natuurlijk van mindere kwaliteit dan op de home-consols maar de gameplay is hier het paradepaardje. Het maakt namelijk veel gebruik van het touchscreen, het eerste level zal dit heel onwennig voelen maar zodra je de gameplay gewoon wordt moet je toegeven dat dit een heel andere maar aangename Call of Duty ervaring geeft!
Er zijn ook vele mini-games waar je bijvoorbeeld morse-code moet uitzenden, deze zijn fijn maar komen soms net iets te vaak voor! Ook is de WO 2 setting heel chic! World at War voor de DS is een aangename CoD voor onderweg als je gewend bent geworden aan de controls.
Voeg jouw mening toe
en verdien 25 tot 60 muntjes.

Tips en geheimen, cheats en codes voor Call of Duty: World at War

Links voor Call of Duty: World at War
Anderen bekeken ook: