Bestel vandaag, dinsdag in huis.
The Simpsons Game

- DS All in 1!

The Simpsons Game kopen: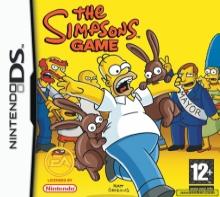 The Simpsons Game
Bestel vandaag, dinsdag in huis.

6 weken garantie

Handleiding en doosje

Game trailer The Simpsons Game

Specificaties The Simpsons Game
Platform:
Nintendo DS
Voor:
DS (lite),
DSi (XL),
(New) 2DS (XL),
(New) 3DS (XL)
Regio:
Vrij
Genre:
Actie
EAN:
5030946059409
Anderen bekeken ook:

Afbeeldingen van The Simpsons Game

Links voor The Simpsons Game

Beoordelingen
The Simpsons Game

1

beoordeling - cijfer

8,0
Mitchel27

3493
17 jaar
Een geweldige parodie op Video Games


The Simpsons Game

volgt de avonturen van Homer, Marge, Bart en Lisa die zelf weten dat ze in een videogame zitten en dit maakt de game zo leuk. Het is een heel grappige game die de humor van de show doortrekt in zijn plot. Het spel breekt constant de vierde wal (rechtstreeks tegen de speler spreken).
De game play is een 2D-platformer zoals New Super Mario Bros. maar nu in een (soms brutaal) simpsons jasje. De levels zijn ook heel gevarieerd, waar je telkens denkt 'Hoe komen ze nu hier weer bij!'. Zeker een leuke game of je nu fan bent van de simpsons of niet!
Voeg jouw mening toe
en verdien 25 tot 60 muntjes.

Tips en geheimen, cheats en codes voor The Simpsons Game

Links voor The Simpsons Game
Anderen bekeken ook: